---
So I prettymuch finished up my garage and sure enough I have to go do a detail somewhere else…:doh So I packed up my stuff and went down to his wharehouse. I just did his Z06 and I have my own key to his wharehouse so its almost a second home for me
He has like ten cars and I do all of them at least twice a year
Well, this time he wanted his Alfa Romeo Spider done. I knew this one would be a challenge. Its a "beater" he has, he throws it in his 18wheeler when he goes for weekend races.
I pulled it out to check it out and then I started with a wash. CG Citrus Wash and Clear. I knew that alot of the chrome was pitted and wouldn't get corrected. There was some greasy substance on the hood, dunno what it was, but it washed right off…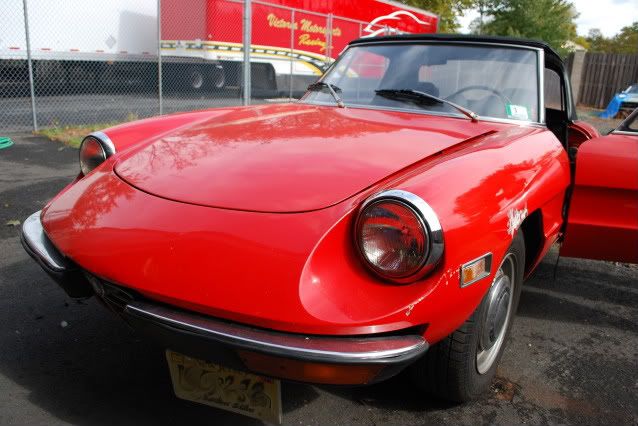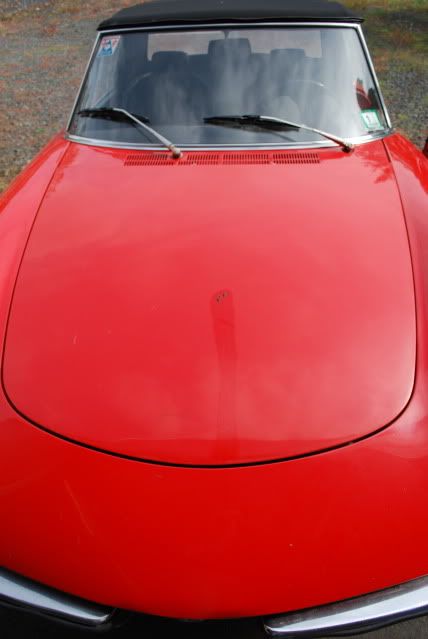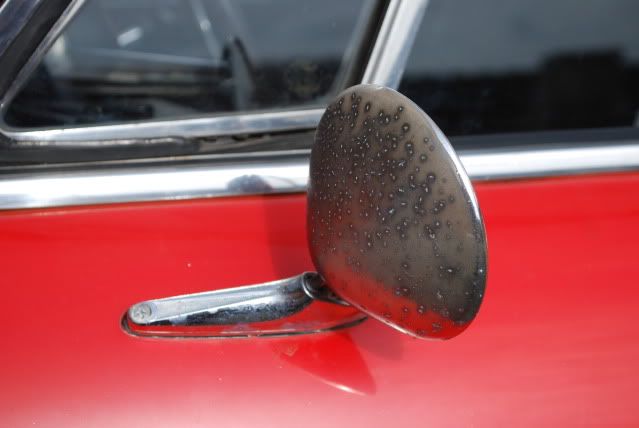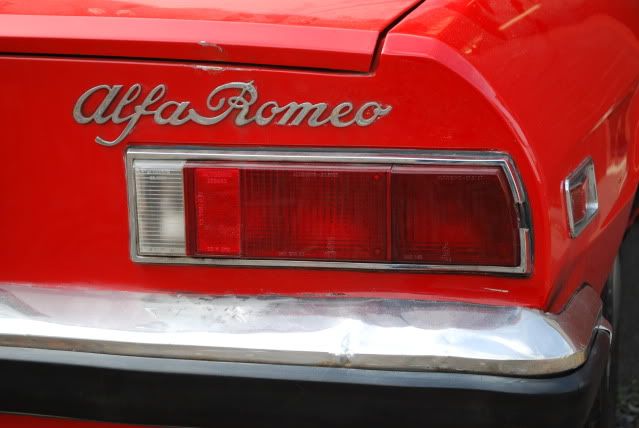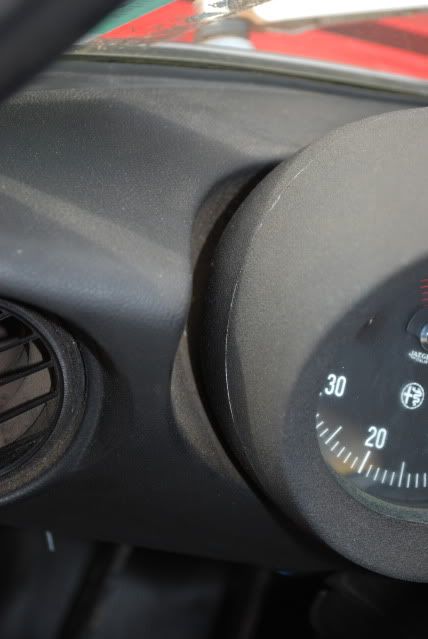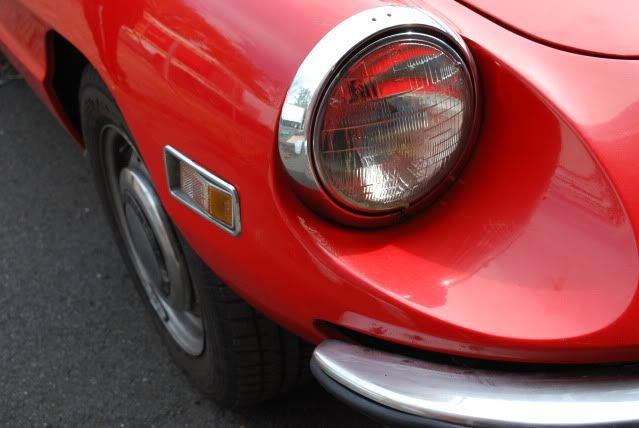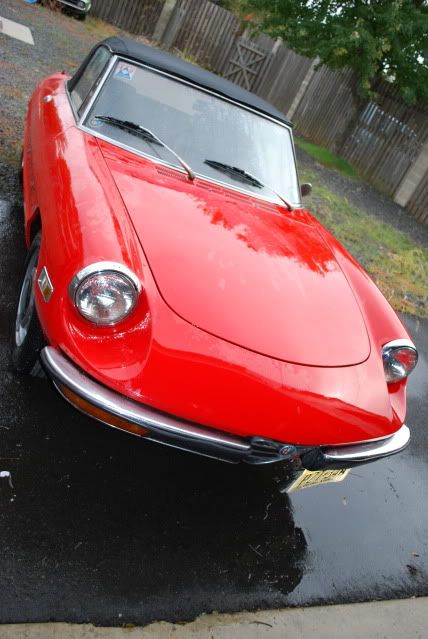 I pulled it back in and started pulling off anything I could.
I moved on to start claying. This took forever as the car was covered in what I think was black tree sap. It wasn't tar I know that, but I had to sit there and "scrub" each spot with the clay bar to remove them. I tried alot of different things and that worked the best…For such a small car it took forever to clay this thing.
After that I started doing some test spots. I started with the fender to see what sort of pad/compund combination I would need to get good correction.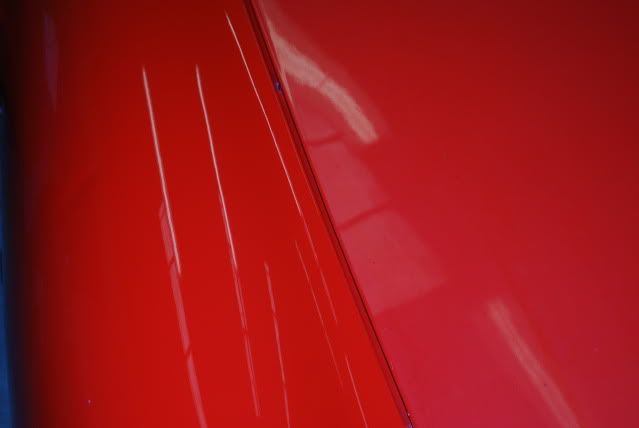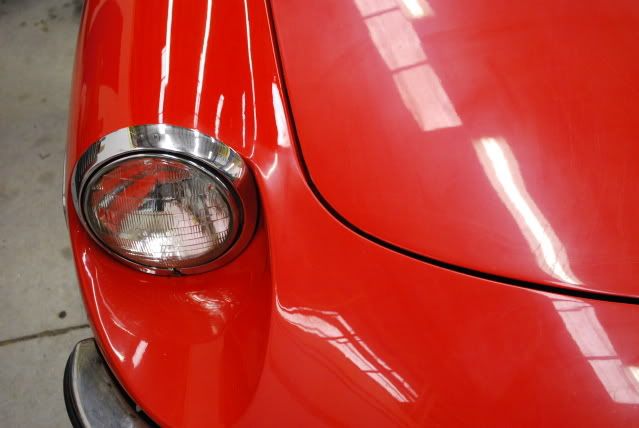 I found what I needed to do…And went at it. I called my buddy up to have him come by and follow me with the DA after I did the heavy cutting with the Rotary. We started going around the car. I did all the curved areas with a 3″ pad, then switched to a larger pad for the big panels. Thats why you see what you do
I also decided to do a 50/50 on the trunk..I continue to move around the side of the car, while the woman started Opti-sealing the fender we started with.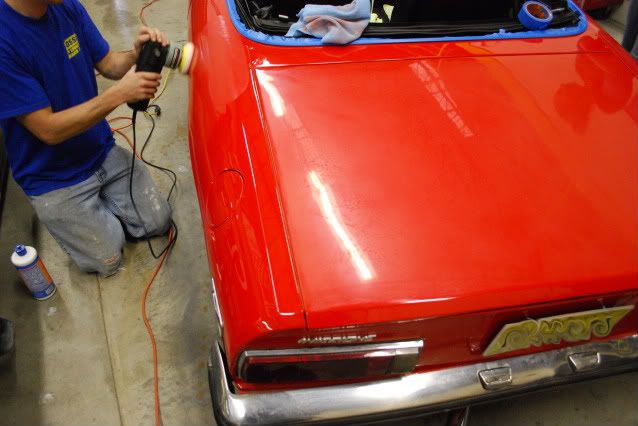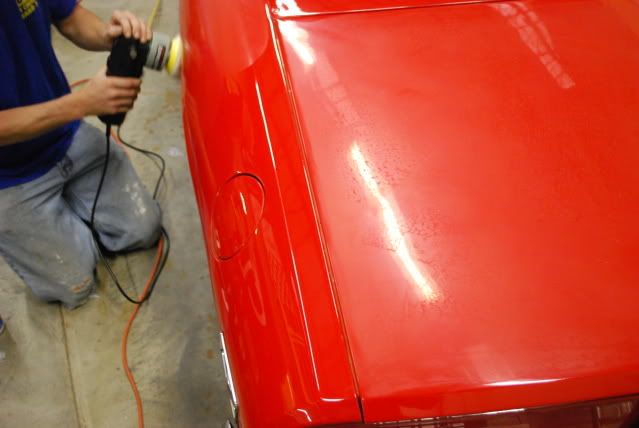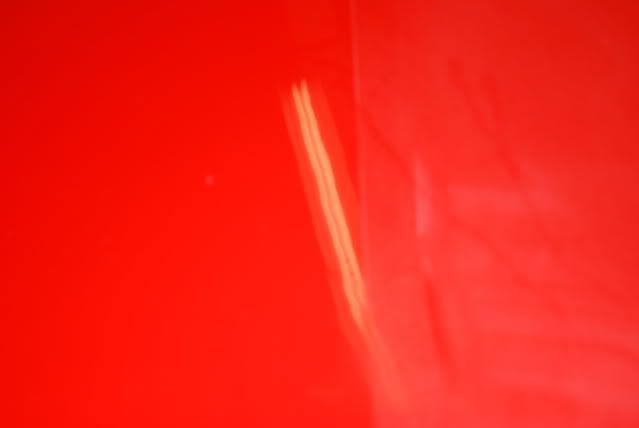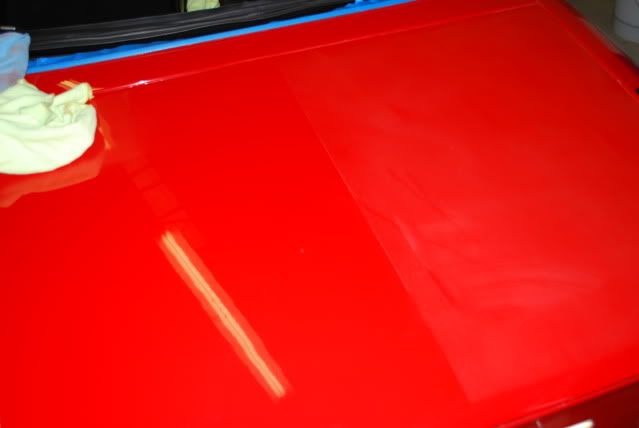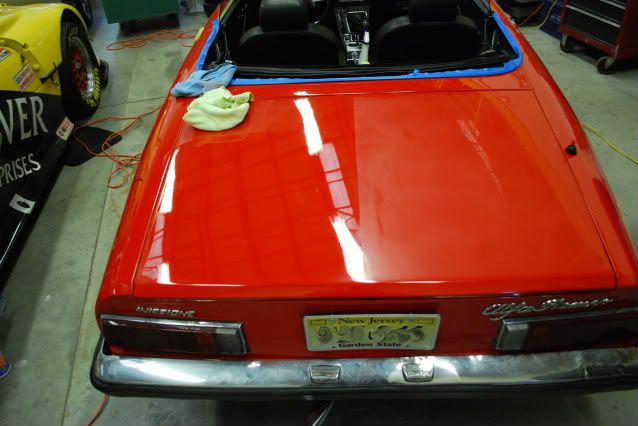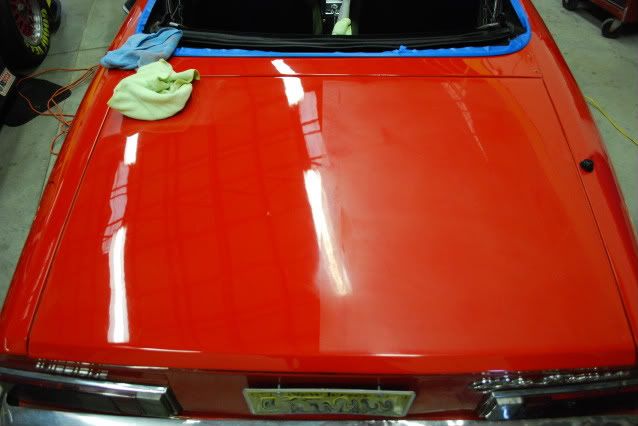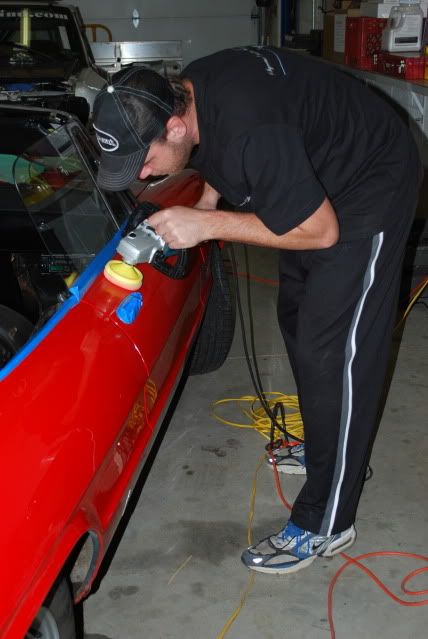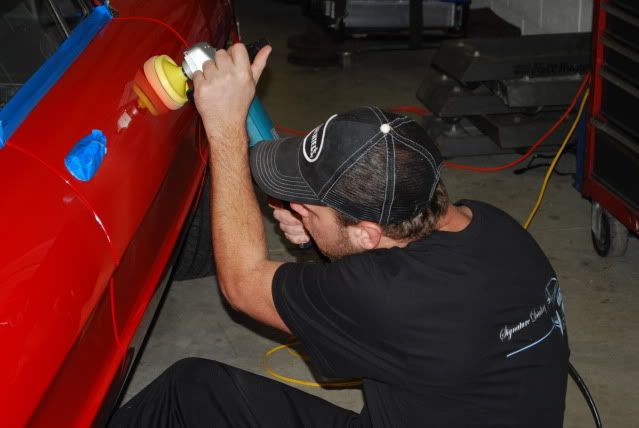 We still have to go back tomorrow and finish up with some chrome and interior work. I will take some final pics of the car tomorrow with more detail but here are some for now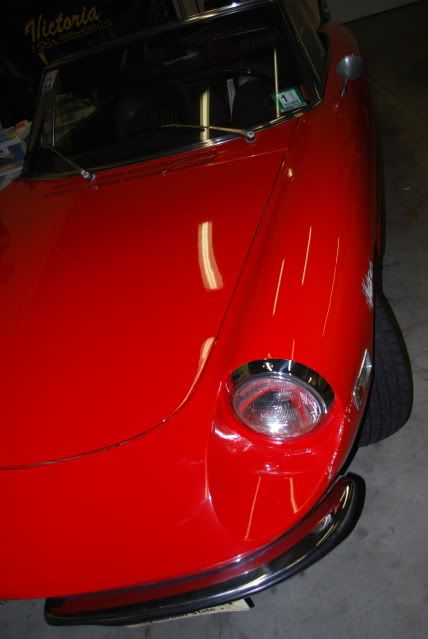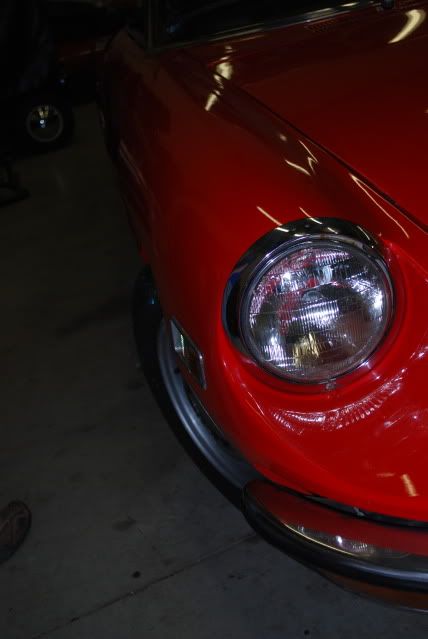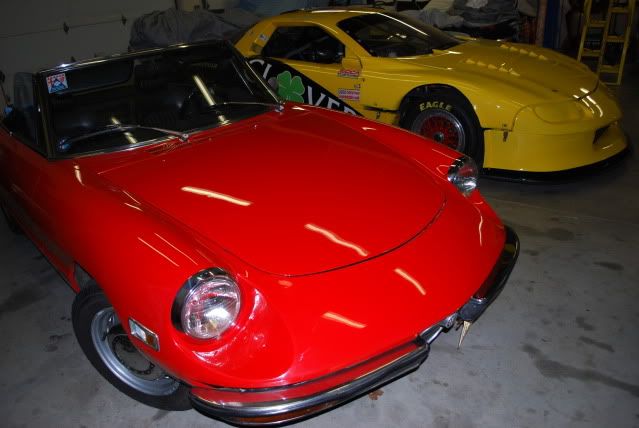 As always thanks for looking
I hope he doesn't have me do this next…:bawling:
I went and finished that sucker today. I cleared the back plastic and did some final touches while the woman finished up the interior.
Here are the finals I pulled it in the sun and had the woman take the pictures…She's much better than me
Difficult to see but the rear window was "frosted"